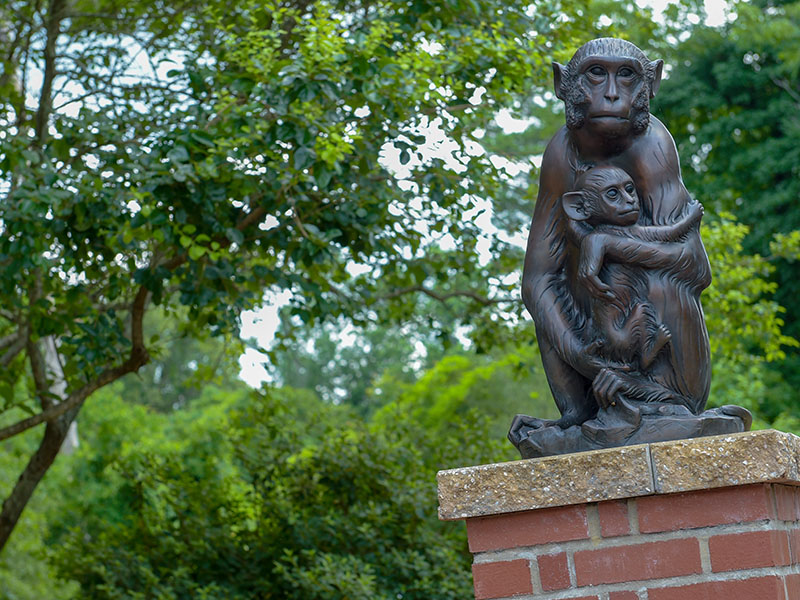 The Tulane National Primate Research Center (TNPRC) improves human and animal health through basic and applied biomedical research. As one of the seven National Primate Research Centers funded by the National Institutes of Health, the TNPRC is committed to discovering causes, preventions, treatments, and cures that allow people around the world to live longer, healthier lives. Primary research interests include developing vaccines, treatments and diagnostic tools for infectious diseases such as AIDS, Lyme disease, malaria and tuberculosis. 
Research at the Tulane National Primate Research Center is focused on understanding human health problems, the majority of which are infectious diseases that require the use of nonhuman primates to develop diagnostics, therapeutics and preventive strategies such as vaccines. The TNPRC has both biosafety level 2 and biosafety level 3 laboratories facilities to accommodate various research needs, and is the only National Primate Research Center with a Regional Biosafety Laboratory. Learn more about the Regional Biosafety Laboratory at the TNPRC. 
Originally opened in 1964 as the Delta Regional Primate Center, the Center is situated on 500 acres of land in Covington, Louisiana approximately forty miles north of New Orleans. Since that time, the Center has continually expanded its facilities, increased faculty and staff, and experienced steady growth in its research programs. It has become a premier infectious disease research facility and one of the largest employers in St. Tammany Parish with over three hundred employees and an economic impact estimated at $70.1 million a year.