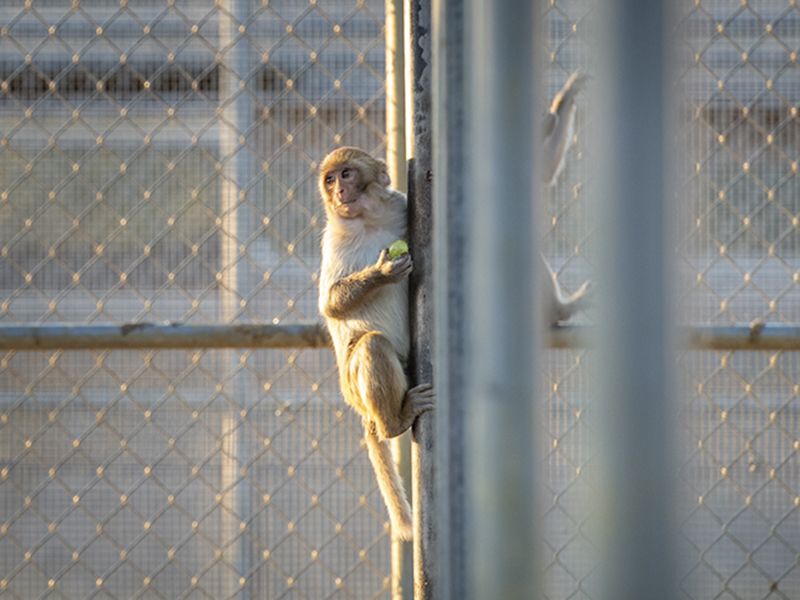 Nonhuman primate research has played a critical role in helping scientists understand the progression of various diseases and discover new and effective ways to prevent, diagnose, and treat them. With anatomy and a genetic makeup very similar to our own, nonhuman primates often serve as ideal models for human diseases and shed light on effective ways to combat them. Safe vaccines, medications, and life-saving surgical procedures have been developed thanks in large part to the role that nonhuman primates have played in modern medicine. 
Unfortunately, many people don't know how vital nonhuman primate research is. This page is intended to be a resource for teachers, students, and curious learners who want to understand what type of research happens at a nonhuman primate research center, how it's regulated, and what impact this work has had on our world. 
Teaching Resources
---
NPRC.org provides a good general overview of the research that takes place at the seven National Primate Research Centers and why it matters.
Kids4Research provides information to students, teachers, and parents on responsible laboratory animal care and use in biomedical research, testing, and education.
Foundation for Biomedical Research: Learn the difference between animal research and animal testing, the public perception of animal research versus reality, explore what alternatives to animal testing exist, and learn about the laws that govern this research. 
Americans for Medical Progress (AMP) is a wonderful resource, full of information and opportunities for students interested in learning more about biomedical research and ways to get involved including: 
Biomedical Research Awareness Day (BRAD) is an initiative committed to educating students and the public on the importance of biomedical research and the humane use of animals. BRAD is held every year on the 3rd Thursday in April. 
Educational Videos
---
What is a primate? Watch: Odyssey Earth video
What can we learn about behavior from non-human primates? How similar are they to us? Watch this educational TED Talk from Frans de Waal about moral behavior in animals. 
What's it like inside of one of the National Primate Research Centers? Watch Love, Care, Progress: Inside a Nonhuman Primate Research Facility 
Tours and Speaking Engagements 
---
Tours of the Tulane National Primate Research Center are normally available to groups for formal education or business purposes. Examples include: school field trips (grades 6-12), Scout troops seeking badges in veterinary medicine, prospective graduate/doctoral student groups, international student groups, government/civil community groups, and prospective donors. Speaking engagements include visits to local schools for STEM fairs and career days, as well as to local community groups. 
Request a TNPRC Tour or Presentation