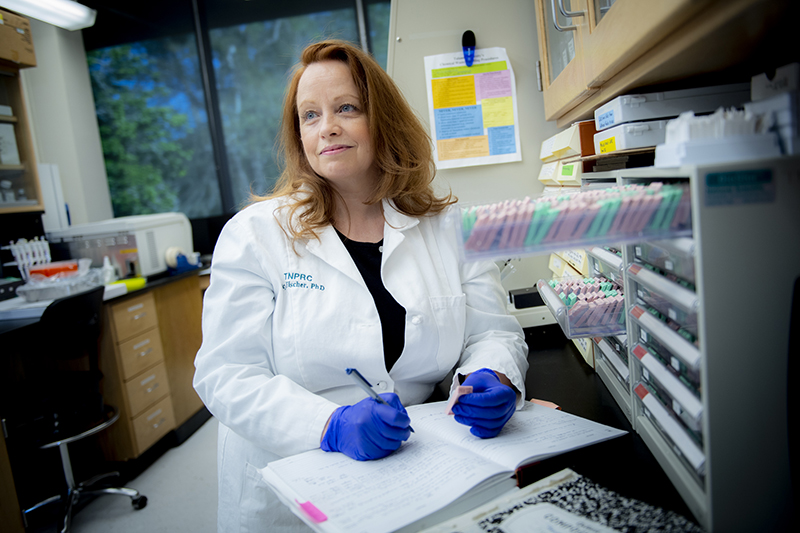 The Division of Comparative Pathology has a dual role in providing diagnostic and clinical support services for TNPRC veterinarians and researchers, while also performing cutting-edge translational research on nonhuman primates for a variety of diseases of major importance to human and animal health. The division also provides clinical and research training in pathology for junior faculty, graduate students, postdoctoral fellows and residents.
Mission
The three missions of the division are to:
Perform quality biomedical research in nonhuman primates to promote the health of humans and animals.
Provide diagnostic pathology services and research support for the TNPRC veterinarians as well as local and national researchers.
Continue to foster education, training, and mentoring of students and postdoctoral scientists in all aspects of cell and tissue-based pathology and biomedical research using nonhuman primates.
Research
The major focus of research in the division is infectious diseases including AIDS, COVID-19, tuberculosis, Zika virus, and other emerging infectious diseases. 
Contact
For general information about the Division of Comparative Pathology, please email  TNPRC-ComPath@tulane.edu. 
The Chair of the Division of Comparative Pathology is Ronald Veazey, DVM, PhD, who has over 25 years of experience in veterinary pathology and research, and has led the division since 2003.