Assistant Professor of Microbiology and Immunology
18703 Three Rivers Road, Covington, LA 70433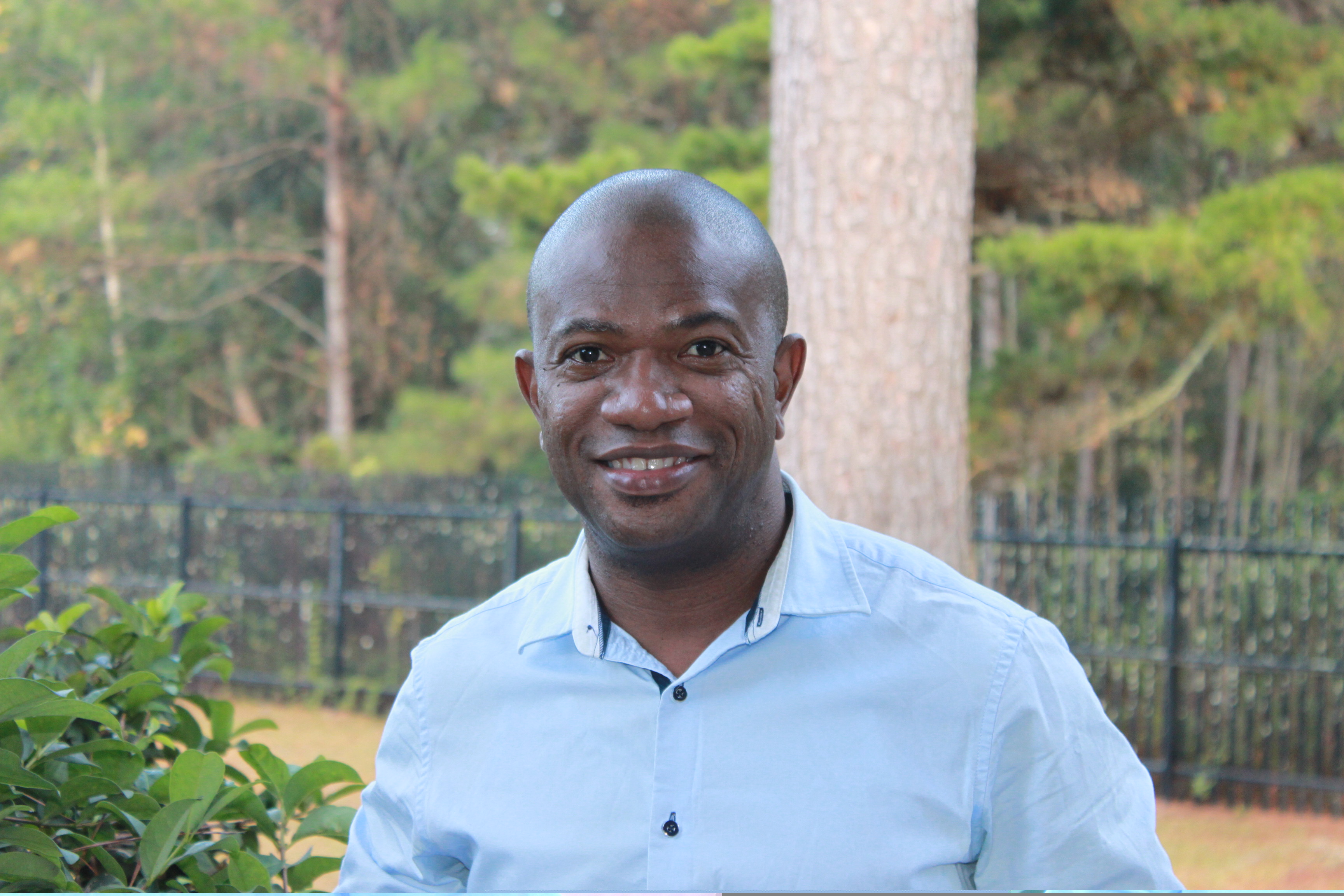 Biography
The field of immunometabolism has fundamentally revolutionized our understanding of the pathogenesis of infectious diseases. In a landmark study, we first report immune cells in HIV-infected volunteers utilize glucose differently from uninfected volunteers and is linked to immune dysfunctions. At the fundamental level, nutrient metabolism influences immune cell survival, differentiation and functions, and our work illuminates how HIV distorts host metabolic machineries as an immune escape mechanism.
Our current research programs utilize non-human primate models of HIV and SARS-CoV-2 infection to understand how the peripheral and local tissue microenvironment regulate metabolic processes important for viral persistence, immune responses, and long-term diseases. With collaborators we are studying these processes in HIV and SARS-CoV2 infected human volunteers to identify conserved processes. This has enabled us to identify safe metabolic-modifying drugs as new tools to potentially mitigate adverse health consequences of infections. As part of our program, we are developing immunometabolism technologies; multi-parametric/multidimensional single cell assays and analysis pipeline (e.g., Met-Spectre, MetRA) to interrogate immune cellular-intrinsic and systemic metabolic processes in diseases.
Education & Affiliations
BS, Biochemistry, and Botany, University of the West Indies
PhD, Molecular Biology, University of Sydney
Research
Metabolic markers of HIV control during analytical treatment interruption – highlighting new mechanisms for HIV persistence
Residual HIV replication and re-activation of latently infected CD4 T cells are major barriers towards HIV cure strategies and contribute significantly to HIV rebound during antiretroviral (ART) interruption. Metabolism controls key HIV replication processes, but major gap remains on how this knowledge can be translated for discoveries of biomarkers to predict which individuals can safely discontinue ART for extended periods without HIV re-appearing in the blood. We are using HIV infected human volunteers and SIV-infected rhesus macaques from various analytical treatment interruption clinical, and pre-clinical trials to identify biomarkers that can predict long-term HIV/SIV control of ART. Using this approach, we have identified previously unrecognized mechanisms that maintain the HIV reservoir. We are exploiting metabolic-modifying drugs as new HIV cure strategies.
Understanding the aging process through an infection and metabolic lens
Aging is a natural physiological process, but one that may be accelerated by certain environmental and lifestyle factors. Our previous work shows HIV ages the immune cells of HIV infected volunteers by up to 10 years, and that HIV increases the risk of age-related comorbidities such as cardiovascular diseases. We recently showed significant overlaps in the mechanisms driving HIV-associated immune senescence and normal biological aging. We have also identified shared metabolic processes associated with aging and viral infection. This program will identify metabolic biomarkers of aging, study how infectious diseases impact the natural aging process, and identify metabolic-modifying drugs to improve healthy aging.
Understanding the metabolic impact of COVID-19
A major consequence of COVID-19 is long-term metabolic complications which are manifestations of Post-Acute Sequelae of SARS-CoV-2 infection (PASC) or Long COVID. Among these are hyperglycemia, and type 2 diabetes where adverse immunometabolic processes likely play critical roles in their development. This program utilizes African Green monkeys (AGM) as a model to study the early and longer-term metabolic impact of CoVID-19. We aim to understand how these metabolic defects may be linked to classic Long-CoVID symptoms such as brain fog and chronic fatigue syndrome (CFS) and develop corrective metabolic therapies to mitigate these symptoms.
Contributions
Professional Awards
2023-2026
Tulane University Health Sciences (TUHS) Auxiliary Endowment for Excellence at Tulane National Primate Research Center Recipient
2017
Recognized emerging international leader in HIV research by The Office of AIDS Research NIH/ International AIDS Society (1 of 10 internationally selected to present at satellite meeting at 9th IAS Conference, Paris, France)
2016
Positive Advocate Award: To an individual or institution that made an exceptional contribution to advocacy, health, wellbeing, and human rights for people living with HIV in Victoria state. Living Positive Victoria, Australia
Key Presentations
Invited speaker: Clinical Management of HIV Workshop for Jamaican Clinicians (UCSF country program in partnership with CDC, USA and Ministry of Health & Wellness, Jamaica): Aging is more than a number: HIV and aging. Montego Bay, Jamaica, August 2021.
Invited speaker (virtual): ACTG, HIV and aging: potential mechanisms to target in the setting of HIV. USA, June 2020.
Invited speaker: NIH-sponsored major symposium on "Obesity And Fat Metabolism in HIV-infected Individuals". MD, USA, January 2018.
Invited guest lecture: Treat-aware Outreach Network, National Association of People With HIV, Frailty in people living with HIV/Gut microbiome in people living with HIV. Sydney, Australia 2018.
Invited presentation: NIH Office of AIDS Research/IAS Satellite for Emerging International Leaders in Global HIV/AIDS Research, Immunometabolism offers novel insights into mechanisms of immune dysfunction and development of age-associated comorbidities in HIV infection. Paris, France, July 2017.
Invited speaker: Macrophage Infection by HIV: Implication for Pathogenesis and Cure Workshop. Ragon Institute, MA, USA, January 2017. Keynote speaker: Open Public Forum, International Congress of Immunology - Immunology and Aging: Lessons Learnt from HIV, Melbourne, Australia 2016.
Keynote speaker: World AIDS Day (Victoria state), The Peter Doherty Institute for Infection and Immunity. Melbourne, Australia 2015.
Keynote speaker: International AIDS Candlelight Memorial - Living Positive Victoria, Shining a Light on HIV, Remembrance, Hope and Future of HIV Research. Melbourne City Square, Australia 2014.
Selected oral presentation: World Congress on Biosensors, Development of an electronic interface device to measure glycolytic metabolism of activated CD4+ T cells. Melbourne, Australia, 2014.
Selected oral presentation: International AIDS Conference, Glut1: Establishing a new paradigm for HIV-1 infection by regulating glucose metabolism and activation in CD4+ T cells in HIV-1 infected subjects (Rapporteurs highlighted as provocative). Washington DC, USA 2012.
Key Publications
Palmer CS. (2022). Innate metabolic responses against viral infections. Nature Metabolism.1245-1259. doi: 10.1038/s42255-022-00652-3.
Giron LB*, Palmer CS*, Liu Q, Yin X, Papasavvas E, Sharaf R, Etemad B, Damra M, Goldman AR, Tang H-Y, Johnston R, KMounzer K, Kostman JR, Tebas P, Landay A, Montaner LJ, Jacobson JM, Li JZ and Abdel-Mohsen M. (2021). Non-invasive plasma glycomic and metabolic biomarkers of post-treatment control of HIV. Nature Communications. 12(1):3922. *Co-first Authors.
Duette G, Gerber PP, Perez PS, Rubione J, Landay A, Crowe SM, Liao Z, Witwer KW, Pía Holgado MP, Salido J, Geffner J, Sued O, Palmer CS*, Ostrowski M*. (2018). Induction of HIF-1α by HIV-1 infection in CD4+ T cells promotes viral replication and drives extracellular vesicle-mediated inflammation. mBio. 9:e00757-18. foi:10.1128/mBio.00757-18. *Co-senior authors.
Palmer CS, Duette GA, Wagner MCE, Henstridge DC, Saleh S, Pereira C, Zhou J, Simar D, Lewin SR, Ostrowski M, McCune JM, Crowe SM. (2017). Metabolically active CD4+ T cells expressing Glut1 and OX40 preferentially harbor HIV during in vitro infection. FEBS Letters. 591(20):3319-3332.
Yeoh HL, Cheng AC, Cherry CL, Weir JM, Meikle PJ, Hoy JF, Crowe SM, Palmer CS. (2017). Immunometabolic and lipidomic markers associated with the frailty index and quality of life in aging HIV+ men on antiretroviral therapy. EBioMedicine. S2352-3964(17)30288-8. doi: 10.1016/j.ebiom.2017.07.015.