Lara Doyle-Meyers, DVM, DACLAM
Associate Professor of Clinical Medicine
18703 Three Rivers Road, Covington, LA 70433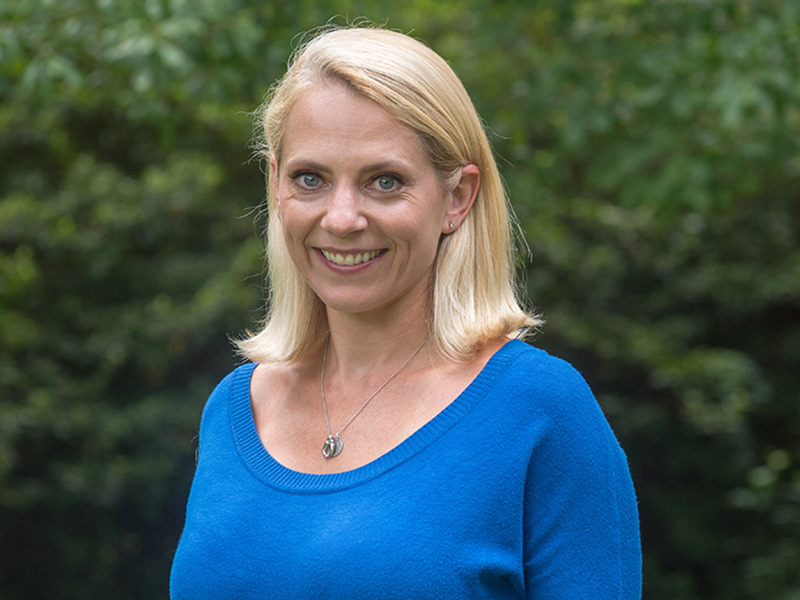 Education & Affiliations
BS, Louisiana State University, 1999
DVM, Louisiana State University School of Veterinary Medicine, 2005
Residency, Laboratory Animal Medicine, TNPRC/LSU-SVM, 2007
Diplomate, American College of Laboratory Animal Medicine
Research
My research interests are infectious disease/toxin models including high containment and select agent pathogens and nonhuman primate model development.
Contributions
Solis-Leal A, Siddiqui S, Wu F, Mohan M, Hu W, Doyle-Meyers LA, Dufour JP, Ling B. Neuroinflammatory Profiling in SIV-Infected Chinese-Origin Rhesus Macaques on Antiretroviral Therapy. Viruses. 2022 Jan 13;14(1). doi: 10.3390/v14010139. PubMed PMID: 35062343; PubMed Central PMCID: PMC8781366. 
Arunachalam PS, Walls AC, Golden N, Atyeo C, Fischinger S, Li C, Aye P, Navarro MJ, Lai L, Edara VV, Röltgen K, Rogers K, Shirreff L, Ferrell DE, Wrenn S, Pettie D, Kraft JC, Miranda MC, Kepl E, Sydeman C, Brunette N, Murphy M, Fiala B, Carter L, White AG, Trisal M, Hsieh CL, Russell-Lodrigue K, Monjure C, Dufour J, Spencer S, Doyle-Meyers L, Bohm RP, Maness NJ, Roy C, Plante JA, Plante KS, Zhu A, Gorman MJ, Shin S, Shen X, Fontenot J, Gupta S, O'Hagan DT, Van Der Most R, Rappuoli R, Coffman RL, Novack D, McLellan JS, Subramaniam S, Montefiori D, Boyd SD, Flynn JL, Alter G, Villinger F, Kleanthous H, Rappaport J, Suthar MS, King NP, Veesler D, Pulendran B. Adjuvanting a subunit COVID-19 vaccine to induce protective immunity. Nature. 2021 Jun;594(7862):253-258. doi: 10.1038/s41586-021-03530-2. Epub 2021 Apr 19. PubMed PMID: 33873199.
Roy CJ, Van Slyke G, Ehrbar D, Bornholdt ZA, Brennan MB, Campbell L, Chen M, Kim D, Mlakar N, Whaley KJ, Froude JW, Torres-Velez FJ, Vitetta E, Didier PJ, Doyle-Meyers L, Zeitlin L, Mantis NJ. Passive immunization with an extended half-life monoclonal antibody protects Rhesus macaques against aerosolized ricin toxin. NPJ Vaccines. 2020;5(1):13. doi: 10.1038/s41541-020-0162-0. eCollection 2020. PubMed PMID: 32128254; PubMed Central PMCID: PMC7018975.
Traina-Dorge V, Palmer BE, Coleman C, Hunter M, Frieman A, Gilmore A, Altrock K, Doyle-Meyers L, Nagel MA, Mahalingam R. Reactivation of Simian Varicella Virus in Rhesus Macaques after CD4 T Cell Depletion. J Virol. 2019 Feb 1;93(3). doi: 10.1128/JVI.01375-18. Print 2019 Feb 1. PubMed PMID: 30404798; PubMed Central PMCID: PMC6340024. 
Gautam US, Foreman TW, Bucsan AN, Veatch AV, Alvarez X, Adekambi T, Golden NA, Gentry KM, Doyle-Meyers LA, Russell-Lodrigue KE, Didier PJ, Blanchard JL, Kousoulas KG, Lackner AA, Kalman D, Rengarajan J, Khader SA, Kaushal D, Mehra S. In vivo inhibition of tryptophan catabolism reorganizes the tuberculoma and augments immune-mediated control of Mycobacterium tuberculosis. Proc Natl Acad Sci U S A. 2018 Jan 2;115(1):E62-E71. doi: 10.1073/pnas.1711373114. Epub 2017 Dec 18. PubMed PMID: 29255022; PubMed Central PMCID: PMC5776797.