Associate Professor of Microbiology and Immunology
Tulane Center for Aging | Tulane Brain Institute
18703 Three River Road, Covington, LA 70433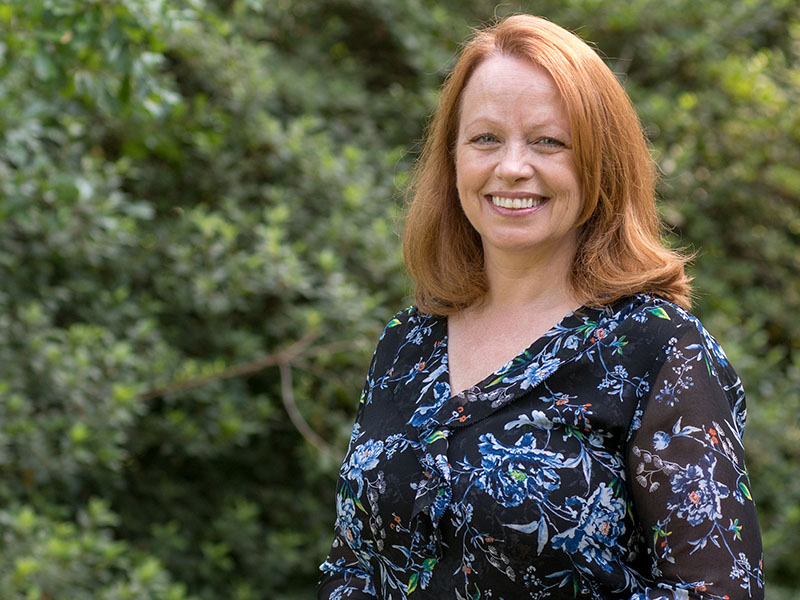 Education & Affiliations
Ohio Northern University, B.M. in Vocal Performance
Rider University, M.M. in Vocal Performance and Pedagogy
Temple University, PhD in Biology
Research
The major focus of my research is on the mechanisms of sustained neuroinflammation and its role in neurodegenerative disease processes in HIV infection and age-related CNS disease, such as Alzheimer's dementia. We are particularly interested in drivers of low-level, chronic systemic inflammation and exploring how they influence chronic inflammation in the brain. While it is reasonable to anticipate that this occurs through activation of brain-associated macrophages and resident microglia, the mechanisms of sustained activation remain unclear, particularly in the absence of a known or suspected etiological agent. We recently reported that in HIV infection, neuroinflammation is a common complication, even in the absence of detectable virus production in the brain. Further transcriptomic characterization of microglia from these same brains revealed altered expression of several classes of microglial transcripts in HIV infection with and without virus production in brain, relative to HIV- subjects. Interestingly, while we found increased transcription of pro-inflammatory factors, we observed that a number of genes related to cell stress and immune suppression, as well as several microglia-derived neurotrophic factors, are decreased, suggesting additional mechanisms through which loss of microglial function contributes to neuronal injury. Greater understanding how microglia and neuron-microglial communication support brain homeostasis and how impairment of these functions contribute to chronic neuroinflammation is key to identifying targets that may be amenable to therapeutic intervention.
In response to the SARS-CoV-2 outbreak and COVID-19, our lab is investigating the impact of infection and disease on the CNS. COVID-19 severity is greater among aged individuals and those with neurological manifestations have a poorer prognosis than those without neurological involvement. Using a non-human primate model of infection, we have identified neuropathology that is consistent with that observed in infected human subjects. Specifically, diffuse neuroinflammation, microhemorrhages, and neuronal injury and death have been reported in human imaging, as well as human autopsy series. In our animal model, neuroinflammation is a common feature, with microhemorrhages and neuronal injury/death seen in the majority of infected animals, but with varying degrees of involvement. We are continuing this work to elucidate the underlying mechanisms of CNS injury in COVID-19.
Professional Awards
2022 Spirit of Tulane Award recipient 
Contributions
Rutkai I, Mayer MG, Hellmers LM, Ning B, Huang Z, Monjure CJ, Coyne C, Silvestri R, Golden N, Hensley K, Chandler K, Lehmicke G, Bix GJ, Maness NJ, Russell-Lodrigue K, Hu TY, Roy CJ, Blair RV, Bohm R, Doyle-Meyers LA, Rappaport J, Fischer T. Neuropathology and virus in brain of SARS-CoV-2 infected non-human primates. Nat Commun. 2022 Apr 1;13(1):1745. doi: 10.1038/s41467-022-29440-z. PubMed PMID: 35365631; PubMed Central PMCID: PMC8975902. 
Ginsberg SD, Alldred MJ, Gunnam SM, Schiroli C, Lee SH, Morgello S, Fischer T. Expression profiling suggests microglial impairment in human immunodeficiency virus neuropathogenesis. Ann Neurol. 2018 Feb;83(2):406-417. doi: 10.1002/ana.25160. Epub 2018 Feb 10. PubMed PMID: 29369399; PubMed Central PMCID: PMC5822676.
Tavazzi E, Morrison D, Sullivan P, Morgello S, Fischer T. Brain inflammation is a common feature of HIV-infected patients without HIV encephalitis or productive brain infection. Curr HIV Res. 2014;12(2):97-110. PubMed PMID: 24862332; PubMed Central PMCID: PMC4152918.
Gerngross L, Lehmicke G, Belkadi A, Fischer T. Role for cFMS in maintaining alternative macrophage polarization in SIV infection: implications for HIV neuropathogenesis. J Neuroinflammation. 2015 Mar 25;12:58. doi: 10.1186/s12974-015-0272-1. PubMed PMID: 25886134; PubMed Central PMCID: PMC4381451.
Gerngross L, Fischer T. Evidence for cFMS signaling in HIV production by brain macrophages and microglia. J Neurovirol. 2015 Jun;21(3):249-56. doi: 10.1007/s13365-014-0270-6. Epub 2014 Jul 25. PubMed PMID: 25060299; PubMed Central PMCID: PMC4305491.