Assistant Professor of Microbiology and Immunology
18703 Three Rivers Road Covington, Louisiana 70433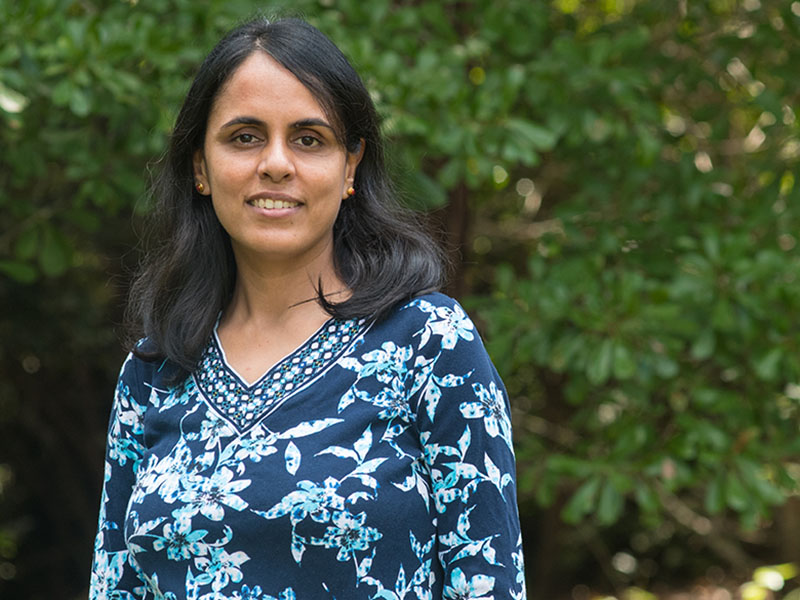 Education & Affiliations
MSc, M.Phil, Utkal University, India
PhD, Anna University, India
Research
Regardless of antiretroviral therapy (ART), chronic immune activation, particularly in the gut, is one of the single greatest causes of ongoing morbidities. HIV and SIV target specific antiviral/immunomodulatory subsets of innate immune cells including innate T cells that have critical anti-microbial and homeostatic functions. We have shown that innate Th17-type gamma-delta T cells that are enriched in lung and gut mucosal tissues of macaques, are specifically impaired in IL-22 producing ability during chronic SIV infection with ART, thereby contributing to loss of mucosal barrier functions. Current and future studies focus on molecular mechanisms of gamma-delta T cell dysregulation in gastrointestinal tract. We are specifically investigating role of innate T cells in the maintenance/disruption of gut mucosal homeostasis and chronic immune activation.
Immunotherapy for HIV cure
Despite suppressive antiretroviral therapy (ART), HIV reservoirs persist in infected individuals and can rebound systemic replication when treatment is interrupted. Our lab is focused on targeting persistent HIV reservoirs with chimeric antigen receptor (CAR)-gamma delta T cells. CAR-gamma delta T cells have the potential to redirect the inherent cytotoxicity of gamma delta T cells for infected/transformed cells toward HIV-infected cells and migrate to active viral reservoirs including lymphoid tissues and gastrointestinal tract. To this end we are working on ways to enhance cytotoxic killing or cytokine effector functions during viral reactivation.
TB Immunity in HIV Infection
HIV coinfection significantly increases the risk of developing active tuberculosis (TB). Current TB vaccine strategies are focused on improving BCG vaccine efficacy and are targeted mainly towards conventional T cell responses to protein antigens. However, there is growing evidence for the role of lipid specific CD1-restricted T cell responses in TB immunity. Our lab is currently investigating lipid-reactive T cell functions during early BCG exposure and subsequent SIV infection in macaques to understand innate and adaptive responses in this arm of anti-mycobacterial immunity. Through the NHP model of Mtb infection, we are addressing several primary barriers to understanding the pathogenesis of TB including: (i) limited understanding of non-peptide antigen-specific T cell responses to Mtb, (ii) limited access to samples in very early stages of infection, particularly from the lungs, and (iii) unknown impacts of HIV co-infection on immune control of Mtb.
Aging Mucosal Immunity
Chronic inflammation of aging (inflammaging) is linked to an increased risk of cardiovascular disease, impaired mobility, cancer, cognitive decline, and immunosenescence. Similarities between inflammaging and the course of treated HIV infections, including chronic inflammation and gut epithelial barrier damage with microbial translocation, suggest that HIV infection fast-tracks aging, accelerating the development of comorbidities and frailty. Our lab is exploring the relation between aging gut mucosal immunity and microbiome with inflammaging phenotype. We are also evaluating the role of inflammasome pathways activated during long-term SIV with ART towards promoting inflammaging phenotype in young macaques. This may provide us with targets to intervene chronic inflammation and reduce the risk of frailty in individuals aging with or without HIV.
View Dr. Rout's publications on PubMed here.