Professor of Microbiology and Immunology
Director and Chief Academic Officer
18703 Three Rivers Road, Covington LA 70433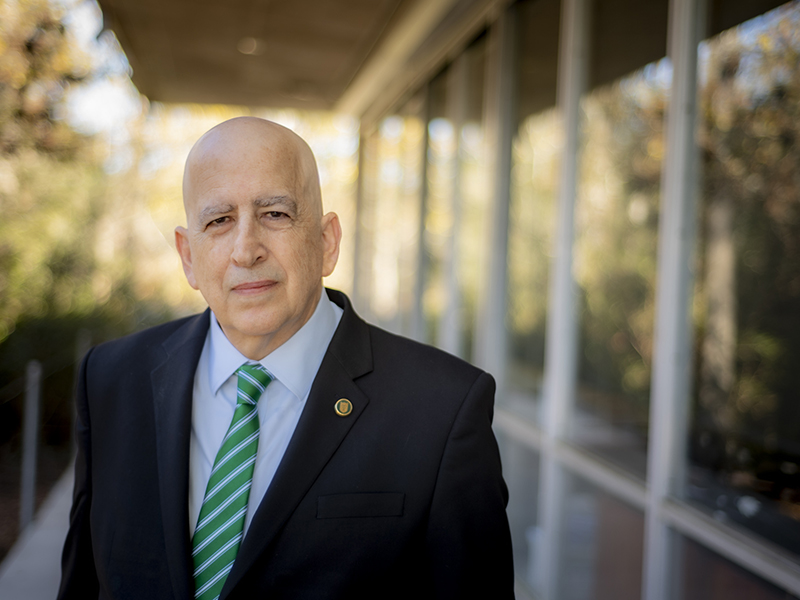 Biography
Jay Rappaport, PhD is the director and chief academic officer of the Tulane National Primate Research and a tenured Professor of Pathology and Laboratory Medicine at the Tulane University of School of Medicine. He transferred his research program from Temple University to the primate center in 2018 when he became the director of the center, and has been remarkably successful in directing center operations, obtaining funding for the center and university in general, and maintaining a successful research program.
Dr. Rappaport has co-authored 30 papers since his arrival in 2018 and is supported by seven grants including the NIH/NIAID supported NPRC Coordinating Center grant for COVID-19 research. In response to the COVID-19 emergency, Dr. Rappaport serves as a member of the NIH-Public-Private Partnership under the NIH Director's Office known as the Accelerating Coronavirus Therapeutic Interventions (ACTIV) Preclinical Committee and is a member of the Animal Models Working Group. Dr. Rappaport co-hosted an ACTIV-sponsored long-CoVID (PASC) seminar series with associated white paper he co-authored.
In collaboration with a large expert team at the primate center, Dr. Rappaport initiated studies to develop NHP models for COVID-19 infection in rhesus macaques and African green monkeys using multiple routes of infection including aerosol inoculation and studies to develop vaccines are in planning stages with collaborators at Tulane and outside investigators. Under Dr. Rappaport's direction, the primate center has established collaborations with NIH-supported investigators and private sector entities on the development of COVID-19 therapeutic strategies and vaccines, and is undertaking research on post-acute COVID sequelae in African green monkeys. The NIH selected the Tulane National Primate Research Center to coordinate the new partnership between the seven federally funded National Primate Research Centers to combine efforts and accelerate promising COVID-19 vaccine and drug research. His laboratory is developing novel therapeutic and vaccine strategies targeting infectious diseases.
Starting in January 2023, Dr. Rappaport will serve as the Editor in Chief for the Journal of Neuroimmune Pharmacology, for a two-year term.
Experience
Director and Chief Academic Officer, Tulane National Primate Center, June 2018-present
Professor, Department of Microbiology and Immunology, Tulane School of Medicine, June 2018-present
Professor and Associate Chair of Education, Temple University, 1999-2018
Professor and IBC Chair, Drexel College of Medicine, 1986-1999
Education & Affiliations
BA, Biology, University of Pennsylvania
PhD, Microbiology, University of Pennsylvania
Contributions
Acute Respiratory Distress in Aged, SARS-CoV-2-Infected African Green Monkeys but Not Rhesus Macaques. Am J Pathol. 2021 Feb;191(2):274-282. doi: 10.1016/j.ajpath.2020.10.016. Epub 2020 Nov 7. PMID: 33171111; PMCID: PMC7648506.
Adjuvanting a subunit COVID-19 vaccine to induce protective immunity. Nature. 2021 Jun;594(7862):253-258. doi: 10.1038/s41586-021-03530-2. Epub 2021 Apr 19. PMID: 33873199.
ACTIVating Resources for the COVID-19 Pandemic: In Vivo Models for Vaccines and Therapeutics. Cell Host Microbe. 2020 Nov 11;28(5):646-659. doi: 10.1016/j.chom.2020.09.016. Epub 2020 Oct 1. PMID: 33152279; PMCID: PMC7528903.
Cellular events of acute, resolving or progressive COVID-19 in SARS-CoV-2 infected non-human primates. Nat Commun. 2020 Nov 27;11(1):6078. doi: 10.1038/s41467-020-19967-4. PMID: 33247138; PMCID: PMC7695721.
Elevated indoleamine-2,3-dioxygenase enzyme activity in a novel mouse model of HIV-associated atherosclerosis. AIDS. 2019 Aug 1;33(10):1557-1564. doi: 10.1097/QAD.0000000000002255. PMID: 31306164; PMCID: PMC6636853.
Distinct fate, dynamics and niches of renal macrophages of bone marrow or embryonic origins. Nat Commun. 2020 May 8;11(1):2280. doi: 10.1038/s41467-020-16158-z. PMID: 32385245; PMCID: PMC7210253.
Endothelial cell infection and dysfunction, immune activation in severe COVID-19. Theranostics. 2021 Jul 6;11(16):8076-8091. doi: 10.7150/thno.61810. PMID: 34335981; PMCID: PMC8315069.
Neuropathology and virus in brain of SARS-CoV-2 infected non-human primates. Nat Commun. 2022 Apr 1;13(1):1745. doi: 10.1038/s41467-022-29440-z. PMID: 35365631; PMCID: PMC8975902.