Professor of Microbiology and Immunology
Associate Dean for Research at the Tulane School of Medicine
18703 Three Rivers Road Covington, Louisiana 70433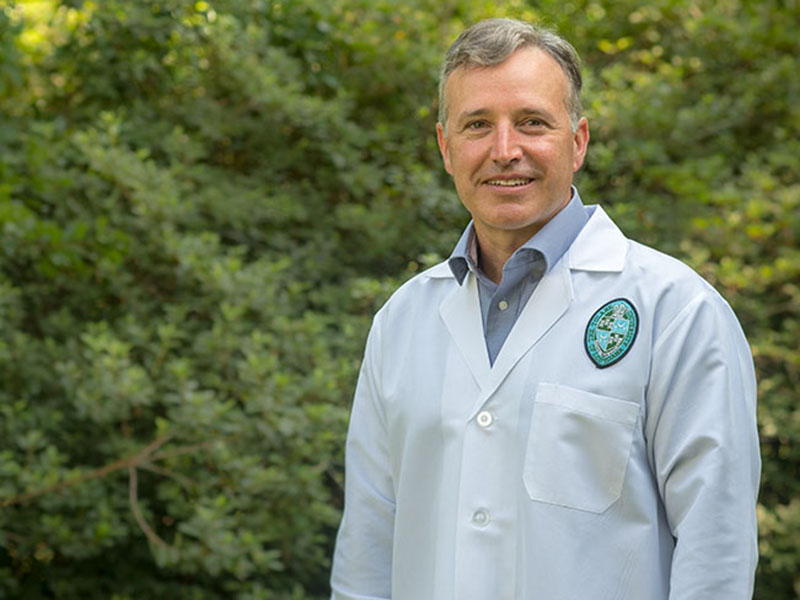 Education & Affiliations
MSPH, Environmental Health Sciences, Tulane University
PhD, Preventive Medicine, University of Iowa College of Medicine
Research
Chad Roy, PhD, is a professor of microbiology and immunology in the Tulane School of Medicine. He also serves as a core scientist directing the Infectious Disease Aerobiology scientific coreat the Tulane National Primate Research Center. 
Dr. Roy is a career aerobiologist focused on respiratory health and the aerobiology of airborne infectious diseases; specifically on gaining a better understanding of aerosol infection in the context of the development and application of preclinical disease models; the majority of efforts are directed in the use of the nonhuman primate for this purpose. The practical application of this research has been and continues to be enabling advanced pathogenesis studies as well as medical product evaluation.  His laboratory works with a diverse array of infectious and highly toxic agents considered biological threat agents rather than a singular focus on a particular class or agent.
Essentially all of the research in the Roy laboratory is performed within a high containment (BSL-3) environment.  The inclusion of such a wide number of biological threat agents in the research program has been the result of extensive, highly collaborative studies between a number of extramural laboratories and the Roy laboratory.  His current research portfolio includes evaluation studies of antivirals in aerosol-induced poxviral infections, and evaluation of optimized monoclonal antibodies as therapeutic agents for toxin (SEB and ricin) exposure.  He is also involved in investigation of the immunogenicity and protective efficacy of virally-vectored vaccines against aerosol-initiated alphaviral disease. There are also significant efforts ongoing in his laboratory to develop disease models for biothreat agents such as Burkholderia pseudomallei in the nonhuman primate.
Research programs include: 
Infectious Disease Aerobiology and the Communicability of Airborne Disease

Aerosol Ecology & Transmission of Infectious Diseases

Animal Models of Aerosol Infection

Vaccine and Therapeutics Evaluation using Advanced Aerosol Infection Models
Dr. Roy's editorial responsibilities include: 
Frontiers in Cellular and Infection Microbiology
Associate Editor
Journal of Medical Primatology
Member, Editorial Board