Amitinder (Miti) Kaur, MD
Professor of Microbiology and Immunology
Chair, Division of Immunology
18703 Three Rivers Road Covington, Louisiana 70433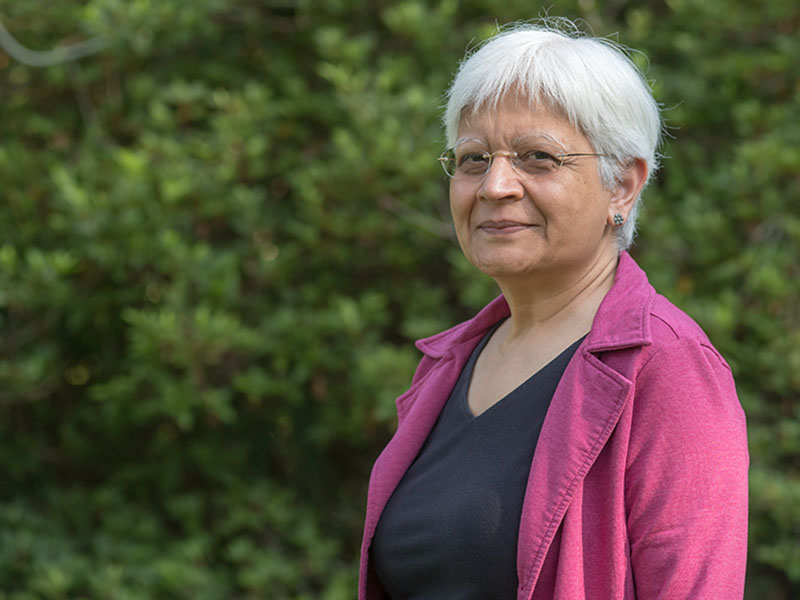 Education & Affiliations
MBBS, Christian Medical College and Hospital, University of Madras, India
MD, Christian Medical College and Hospital, University of Madras, India
MSc, Infectious Diseases, Royal Postgraduate Medical School, UK
Research
My research program is centered on using the nonhuman primate (NHP) animal model to address questions relevant to the immunology and pathogenesis of infectious diseases and AIDS. My laboratory has extensive expertise in characterizing innate and adaptive cellular immune responses in NHPs including techniques to measure CMV-specific immunity and quantitate rhesus CMV load in rhesus macaques. Major areas of research have included investigating mechanisms of protection against AIDS in natural hosts of SIV infection, cellular immunity against SIV, CMV and other herpesvirus infections, immune correlates of AIDS vaccine-mediated protection, and the role of innate immunity, particularly natural killer T (NKT) cells, in shaping adaptive immunity and modulating immune activation.
Notable past research accomplishments have included demonstration that the absence of AIDS-related immunopathology in natural hosts is not due to an attenuated adaptive T cell immune response, finding of early onset differences in lymphoid tissue viral clearance, apoptosis and TNF-related apoptosis-inducing ligand (TRAIL) induction in SIV-infected macaques and mangabeys, first characterization of natural killer T (NKT) cells in sooty mangabeys and the novel finding that mangabeys differ from other species including mice, humans and macaques, in lacking CD4+ NKT cells. As a result, SIV-infected mangabeys are protected from NKT cell depletion and dysfunction.
We are currently investigating the immunoregulatory functions of NKT cells in modulating the immunogenicity and efficacy of candidate AIDS vaccines and affecting the outcome of SIV infection. In addition to SIV, the Kaur laboratory is conducting research on cellular immune responses to other pathogens, notably CMV an opportunistic pathogen relevant to HIV pathogenesis. More recently, research in my laboratory was instrumental in the successful development of a novel placental transmission model of congenital CMV infection in rhesus macaques. This monkey model is now being used to study fetal-maternal immunity and immune determinants necessary for an effective maternal CMV vaccine.
I am also the director of the Flow Cytometry Core, which supports investigator-initiated research of more than 50 core and affiliate scientists. I am Principal Investigator on the NIH contract "Nonhuman Primate Core Cellular Immunology Laboratory for AIDS Vaccine Research and Development" which was awarded in 2017 to TNPRC/Tulane University.
Research Programs
Innate and Adaptive Cellular Immune Responses in AIDS Pathogenesis

Immunomodulatory role of Natural Killer T cells

Immune Determinants of Congenital CMV protection

Nonhuman Primate Core Cellular Immunology Laboratory for AIDS Vaccine Research and Development